Ørsted Selects Newark Office Location with Support from Edison Properties
2022-03-31T16:00:00.0000000Z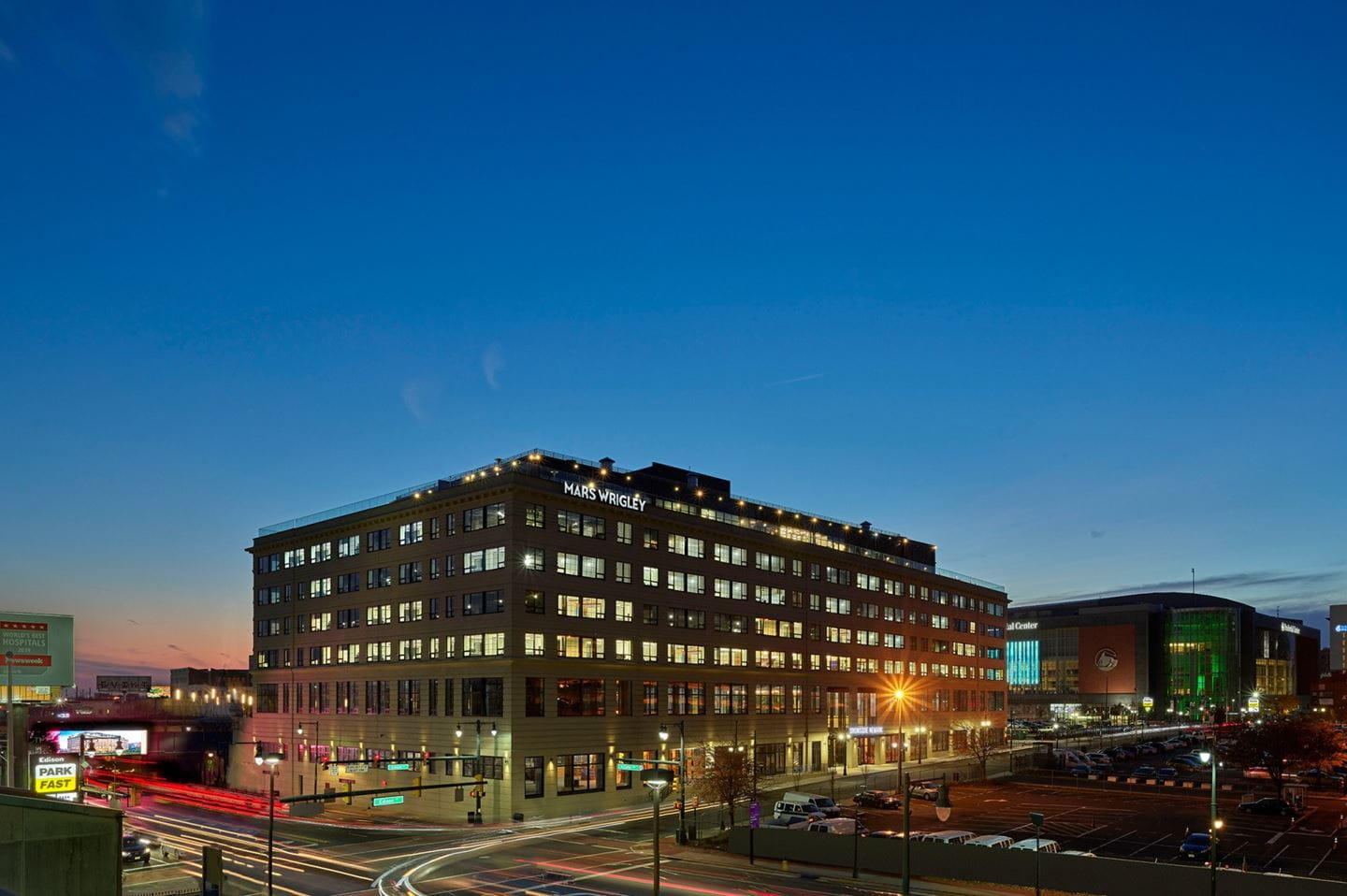 Newark, N.J. – Ørsted, the U.S. leader in offshore wind energy, today announced it has selected a location for its Newark office, building on its commitment to the state of New Jersey. Working with Edison Properties, a privately-owned real estate holding and development company, the company secured a lease for 8,200 square feet to occupy a portion of the second floor of Newark's premier office building, Ironside Newark. Ørsted's offices are expected to open in the summer of 2022 and will house IT, operations and other project and company support staff for New Jersey offshore wind projects.
"Leading companies, like Ørsted North America, are attracted to Ironside Newark due to its central location in downtown Newark, unparalleled amenities and access to outdoor space," said Lenny Lazzarino, Senior Vice President of Leasing at Edison Properties. "As Newark continues its comeback from the pandemic and garners more attention as an emerging technology hub, Ørsted's presence will further solidify the downtown neighborhood as a vibrant, desirable location for industry-leading companies."
"New Jersey has established itself as a national leader in clean energy, innovation, and offshore wind, which makes it an ideal location for Ørsted Offshore North America to headquarter our Digital Hub," said David Hardy, CEO, Ørsted Offshore North America. "We're excited to put down roots in Newark as we continue to develop our offshore wind projects Ocean Wind 1 and 2, bringing renewable energy to more than 1 million New Jersey homes."
"Ørsted is a major part of New Jersey's clean energy transformation and I am thrilled to see them further committing to New Jersey by opening an office in Newark," said Governor Phil Murphy. "Ørsted's positioning in Newark puts them at the center of New Jersey's business community and close to critical partners such as PSE&G, with whom we are also collaborating to reduce New Jersey's dependence on fossil fuels and to eliminate greenhouse gases. Ørsted will be a fantastic corporate citizen in the City of Newark and a welcome addition as a part of Newark's successful revitalization and economic resurgence."
"Ørsted's decision to put down roots at Ironside Newark exemplifies how Newark continues to grow as a dynamic hub for sustainability and technology companies at the forefront of their respective industries," said Newark Mayor Ras J. Baraka. "Ironside Newark and Edison Properties are helping to usher the city into a new chapter post-pandemic, providing a cutting-edge commercial and retail destination for forward-thinking tenants working to create a brighter future for the next generation."
Ironside Newark, located at 110 Edison Place, is a formerly circa-1907 warehouse in downtown Newark, New Jersey that has been redeveloped and restored by Edison Properties into a premier commercial and retail hub across more than 456,000 square feet. Situated directly adjacent to Newark Penn Station and within quick distance to Newark Liberty International Airport, Ironside Newark offers unparalleled access to public transportation. Designed by the renowned New York City-based design and architecture firm Perkins Eastman, Ironside Newark boasts direct access to the new Mulberry Commons Park, a city-owned park.
"We are excited to have Ørsted, one of the leading sustainability companies in the world, choose Ironside Newark to help them grow their renewable energy initiatives," said Tim Greiner, Executive Managing Director of JLL. "Edison's adaptive re-use of 110 Edison into a state-of-the-art energy efficient office building was a perfect fit."
Learn more by visiting IronsideNewark.com.
About Ørsted
The Ørsted vision is a world that runs entirely on green energy. A global clean energy leader, Ørsted develops, constructs, and operates offshore and onshore wind farms, solar farms, energy storage facilities, and bioenergy plants. Ørsted is the only energy company in the world with a science-based net-zero emissions target as validated by the Science Based Targets initiative. Four years in a row, the company was ranked the world's most sustainable energy company by Corporate Knights.
In the United States, the company has a growing portfolio of clean energy assets and partnerships that includes offshore wind energy, onshore wind energy, solar and storage technologies. A leader across the renewable energy sector in the United States, Ørsted holds the top position in offshore wind energy with approximately 5 gigawatts in development and operates America's first offshore wind farm, located off the coast of Block Island. Ørsted has a total U.S. onshore capacity of 4.2 GW across wind, solar and storage technologies. To learn more about the Ørsted U.S. business, visit us.orsted.com or follow the company on Facebook, Instagram and Twitter (@OrstedUS).
About Edison Properties
Edison Properties has been a real estate leader for more than 60 years. Starting in 1956 with one parking lot in Newark, N.J., the company is best known for operating businesses in specialized segments of real estate, including parking, mini storage, mixed-use office, and flexible workspaces. It also owns and operates many mixed-use commercial developments, including the historic Hippodrome building in Midtown Manhattan, and Ironside Newark, the transformative mixed-use workplace at the heart of Newark's downtown revitalization. Edison has grown steadily and conservatively since its founding. It now owns and operates over 3 million square feet of property in Manhattan and several million square feet of land elsewhere in New York, New Jersey, and Maryland. In all of its activities, Edison employs approximately 700 people. For more information on Edison Properties, visit edisonproperties.com.
Media contacts:
For Ørsted:
Stephanie Francoeur | sfran@orsted.com

For Edison Properties:
BerlinRosen | edison@berlinrosen.com