New hires to Ørsted Offshore North American leadership team bring strong industry and government experience
2020-05-28T13:00:00.0000000Z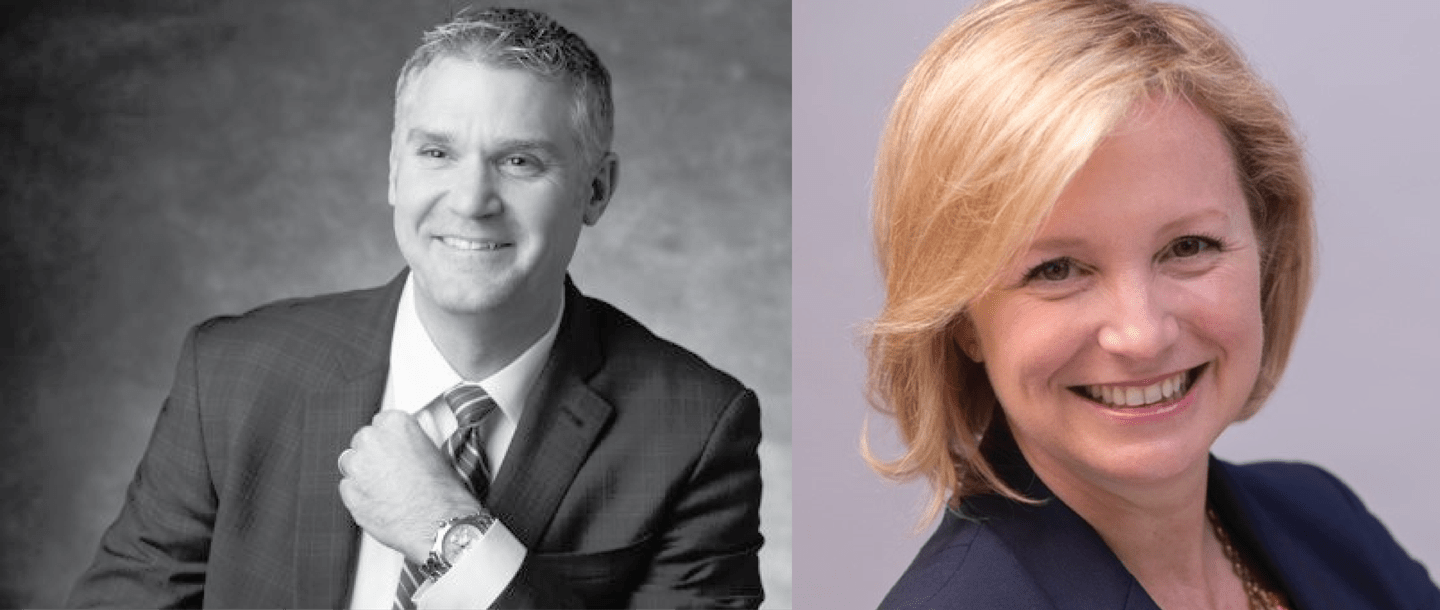 Two new additions to Ørsted's Offshore North American Leadership Team bring both strong expertise in the renewable power industry and deep experience in government relations.
David Hardy has been appointed president and chief operating officer for North America, Offshore, and Pamela Farrell Venzke is the new president for external affairs. Both executives will bring their considerable knowledge, connections and experience to the Ørsted team as the company continues to lead the way in the development of offshore wind projects in the U.S.
"As we continue develop and expand our project portfolio in the U.S., I'm thrilled to be welcoming such strong new voices to our leadership team," said Thomas Brostrøm, CEO of Ørsted North America, Offshore. "David and Pamela bring unparalleled experience and expertise to our efforts as Ørsted continues to lead the way in the North American offshore wind industry."
In his role, Hardy will oversee Ørsted's end-to-end asset portfolio from development to operation, leveraging his unique experience to maximize efficiencies and bring online the company's leading portfolio of offshore wind farms.
"The potential for offshore wind to transform our country's energy landscape is real, and Ørsted's experience, along with its push to develop new markets to grow this clean energy industry, is urgently needed," said Hardy. "This is an opportunity to solidify Ørsted's presence on the East Coast, and I look forward to working with the dedicated group of professionals and experts that the company has brought together to build this emerging industry."
Hardy comes to Ørsted from Senvion GmbH, a global manufacturer of onshore and offshore wind turbines, where he served as executive director and chief sales officer. At Senvion, he oversaw all the regional activities of the company, including sales, construction, service and support for the company, as well as performing cross-functional leadership as an executive director of the group.
Venzke will oversee teams managing government relations, public affairs, communications, sustainability and regulatory approvals.
She comes to Ørsted from GE, where she was the managing director of global government affairs and policy for GE Power. She was a member of the GE Power Executive Leadership team and served on the Chairman's Corporate Law & Policy Council.
"It's exciting to work in an emerging market that happens to be your home country," Venzke said. "The U.S. is in a position to be a world leader in offshore wind and Ørsted is the company that can get us there. With more than 6.8GW in operation and another 3.1GW in construction, Ørsted has the experience and the track record to establish offshore wind as a major power source and economic driver for the U.S. at a time when we need that more than ever and I am so happy to be a part of this journey."
Hardy will be based out of Ørsted's Boston and Providence joint headquarters, and Venzke will work out of Washington, D.C.