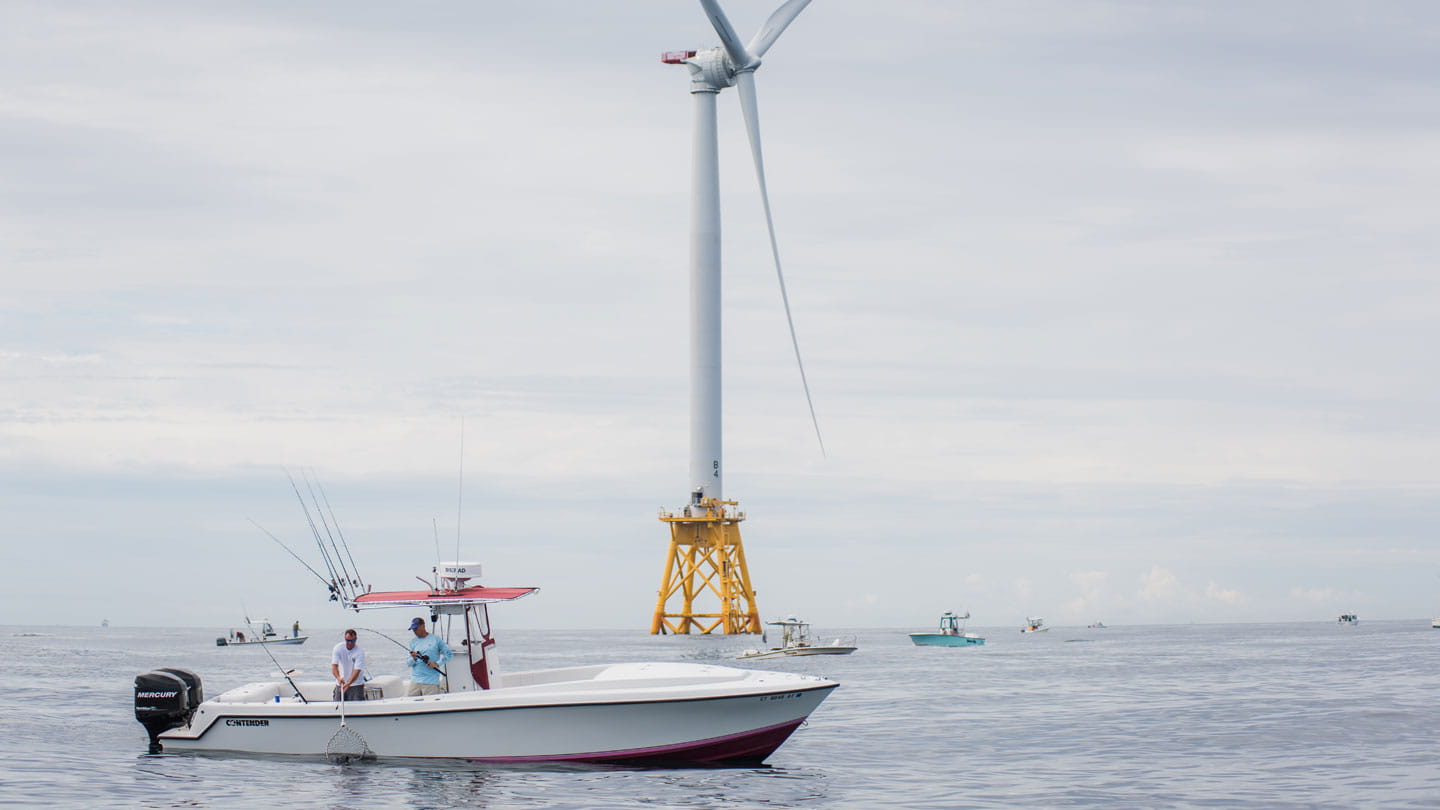 Mariners Briefings
Mariners Briefings are issued to the United States Coast Guard (USCG), the Fisheries Liaison, and posted here.
The briefings include details of current operational activities at the wind farm, where we are working, information about the vessels being used, as well as future outlooks. The briefings are issued as needed.
View the most recent Mariners Briefings here:
Announcing monthly port hours for the RI/MA Wind Energy Areas:
Beginning January 2020, Ørsted, Equinor, Mayflower Wind, and Vineyard Wind fisheries liaisons will be available during port hours for commercial and recreational fishing inquiries, comments and feedback for the RI/MA Wind Energy Areas.
Please stop by for informal conversation at the following scheduled times and locations:
Point Judith conference room above Superior Trawl
55 State Street Narragansett, RI 02882
First Thursday of every month (Jan. 2, Feb. 6, Mar. 5, Apr. 2, May 7, Jun. 4)
8am - 12 pm

New Bedford Port Authority
52 Fishermen's Wharf New Bedford, MA 02740
First Friday of every month (Jan. 3, Feb. 7, Mar. 6, Apr. 3, May 8, Jun.5)
8am - 12 pm
Mariner safety
Ørsted will be performing survey operations along the cable route and within the lease area. During those times, all mariners transiting or fishing in the survey area are requested to provide a wide berth to survey vessels as they will be limited in their ability to maneuver (VRAM) and towing gear out to 300 meters behind the vessel.
Vessels in the vicinity of the survey vessel should operate in a manner that will not endanger the vessel or associated equipment.