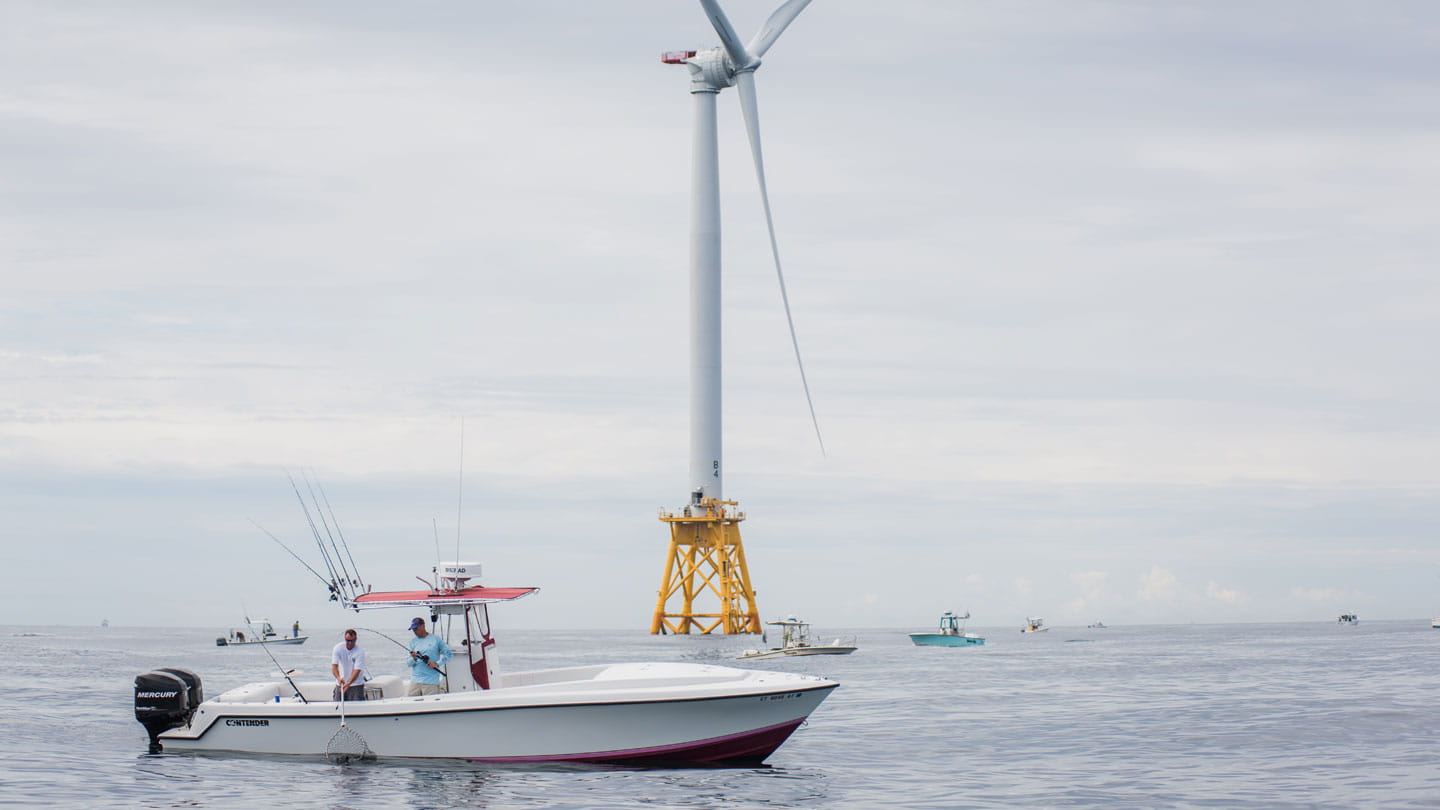 At Ørsted, we understand the importance of remaining available to the maritime and fishing community during these exceptional circumstances. Ørsted is now hosting virtual port hours every Monday and Wednesday.
Read the latest Marine Affairs Spotlight newsletter
Mariners Briefings
Mariners Briefings are issued to the United States Coast Guard (USCG), the Fisheries Liaison, and posted here.
The briefings include details of current operational activities at the wind farm, where we are working, information about the vessels being used, as well as future outlooks. The briefings are issued as needed.
View the most recent Mariners Briefings here:
South Fork Wind Fish Pot Survey
South Fork Wind Gillnet Survey


South Fork Wind Export Cable Route Telemetry Study
South Fork Wind Export Cable Route Trawl Survey
Ørsted will be performing survey operations along the cable route and within the lease area. During those times, all mariners transiting or fishing in the survey area are requested to provide a wide berth to survey vessels as they will be limited in their ability to maneuver (VRAM) and towing gear out to 300 meters behind the vessel.
Vessels in the vicinity of the survey vessel should operate in a manner that will not endanger the vessel or associated equipment.